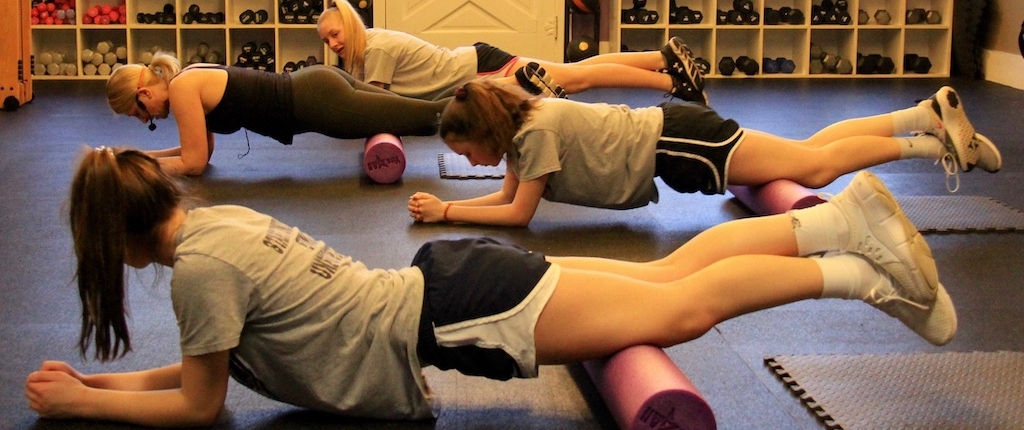 We are proud to offer resources that are targeted to youth athletes.
Game On! Fitness Athlete Training
Off season or on, student athletes need off-court strength & recovery training. Most young athletes are perfecting their favorite sport year-round. As the rise of Club & Traveling teams continue to grow, the same muscle groups are being used over and over. Without strengthening the supporting muscles, and utilizing sport specific recovery techniques such as foam rolling, there will be an increased risk of injury. 
Our certified personal trainers can work with your athlete in one-on-one or team training sessions, to focus on areas where they need to build strength and endurance, as well as areas they need to stretch and recover.

These training sessions might include: 
Vibration plate training using our XCLPlates

Resistance training 

Weight training 

TRX Suspension training

Plyometrics training 

Nutrition education 

Snack (or meal) depending on length of camp 

Foam rolling recovery 

Yoga and athletic stretch methods 

Speed and agility training 

Endurance training 

Indo-Row  
Due to current situation related to COVID-19, and the renovation of our new studio, in-studio sessions are postponed for now. We can offer online training, or volleyball serve assessments at your training facilities. Please check back regularly for updated information when we are back up and running!
Athlete At-Home Workouts.
Game On! Fitness At-Home Workouts for Athletes
Amy has spent years working with athletes from various clubs and high schools around the city. Game On! Fitness offers many different types of training for athletes and teams at the studio, but in the wake of COVID-19, our At-Home workouts have become very popular.  Athletes can choose from prescribed workouts with instructions and video links that can be completed on their own, (learn more and see pricing here), or workout as a team via Zoom at a set time once per week, with personal oversight and direction from one of our Game On! trainers (learn more and see pricing here)